If you're looking for the ☛☛ LifeSpan TR800-DT5 Treadmill Desk ☚☚ then, hopefully the following information can give you a clearer understanding of what you want.
The idea of what is your ideal piece of exercise equipment can be totally different to the next person, as we all have varying needs and requirements to be met. If you like working from home or are on your computer a fair bit then, you can get the best of both worlds and combine both keep fit and work in perfect harmony. Now, I know the idea of a walk or slog jog whilst your on your computer or speaking on the phone can sound like a silly idea, but once you get your head around the idea it is very easy and enjoyable, it's always that initial step and from there you reap all of the longer term benefits 🙂
Smooth Platform
Work Desk
Fitness Programs
4mph Top Speed
300lb User Weight
Intelli Guard Facility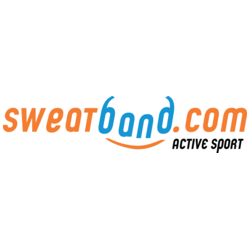 The one thing you get in this superb niche is quality choice and it only gets better each year. The one I've brought to your attention above could be one to give future consideration to, as it combines both fitness and work quite beautifully and you can enjoy excellent features including a wide and varied selection of workout programs tailored to suite the needs of nearly every user, a superb Intelli Guard feature safe-guarding you leaving the treadmill with ease and a safe free step-down, up to an impressive 300lb of user weight, 4mph top speed, a variety of shock absorption giving you excellent leg and knee protection whilst you workout, a work desk enabling you use your computer and/or phone with ease and a smooth running platform to enjoy.
Now, you might think what would I want to part with my hard-earned money on a treadmill which only does atop speed of 4mph and you'd be right in asking that? It's basically because part of the package is the desk attachment which easily slides across the treadmill and forms a workstation, so why would you want to go fast and at a running speed of up to 10mph if you're wanting to use a computer or talk on the phone?
LFR Rating 8/10 ••••••••◦◦
There are a few online retailers who can provide you with this machine, but the one which stands out for me is Sweatband. They've been in this field for quite some time and have high levels of customer service. You can enjoy a good price coupled with their 14 day money back guarantee and optional payment facility.
Click Here For More Sweatband Treadmill Desk Info